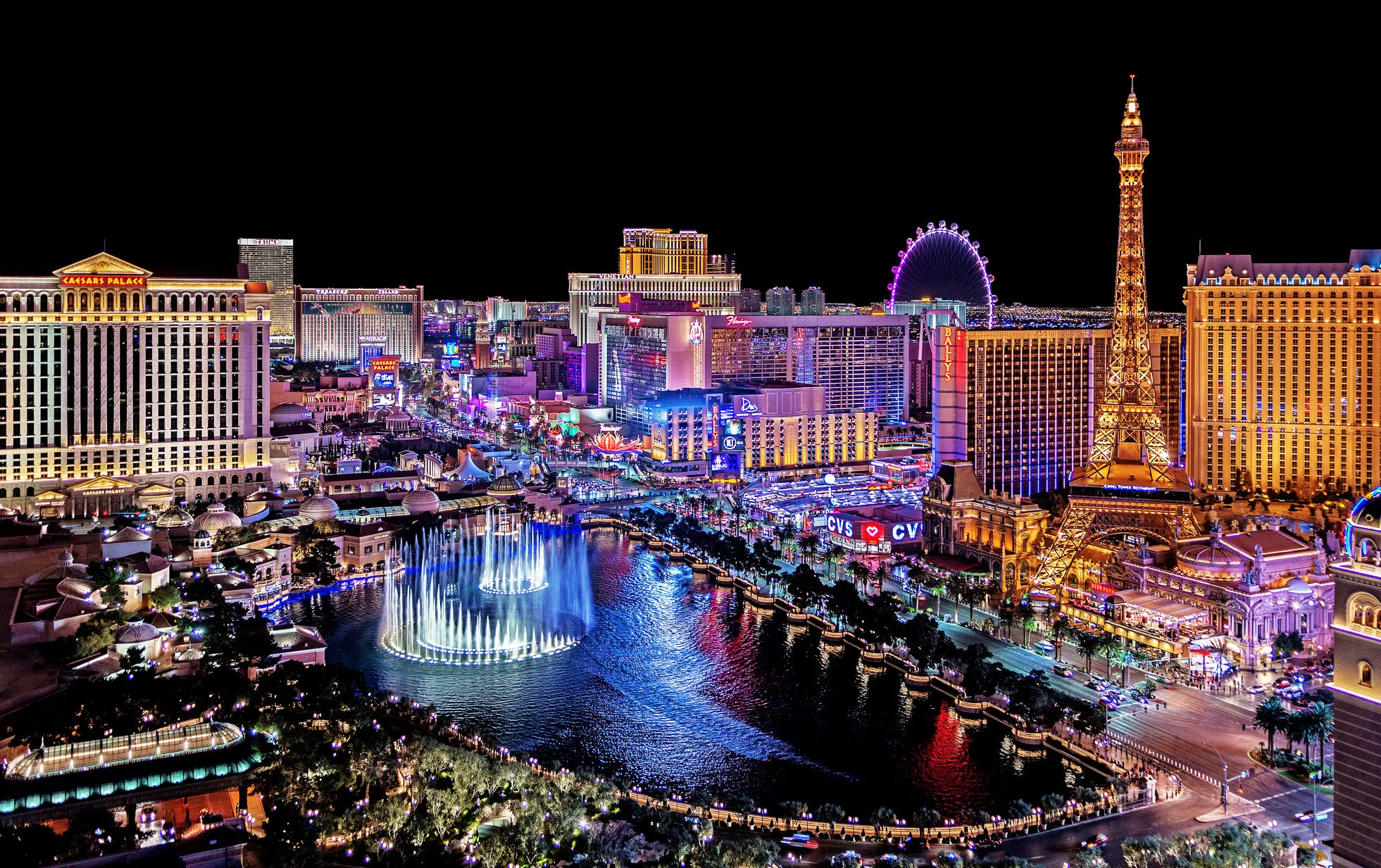 JUST ANNOUNCED!

PRGXchange™ Americas 2024 is heading to...
Las Vegas.

Stay tuned for more information!
Each year at PRGXchange™, industry leaders share insights, engage in robust discussions, and explore a vision for the future of S2P, analytics and business intelligence.
Join us in 2024!
Get Ready to Experience an Elevated S2P Conference!
PRGXchange™ is the premier conference for leaders in finance, procurement, shared services and merchandising.
Conference registration includes:
A welcome reception
Networking opportunities with fellow S2P leaders from global brands
Ability to earn CPE credits
Cocktails, off-site dinner and entertainment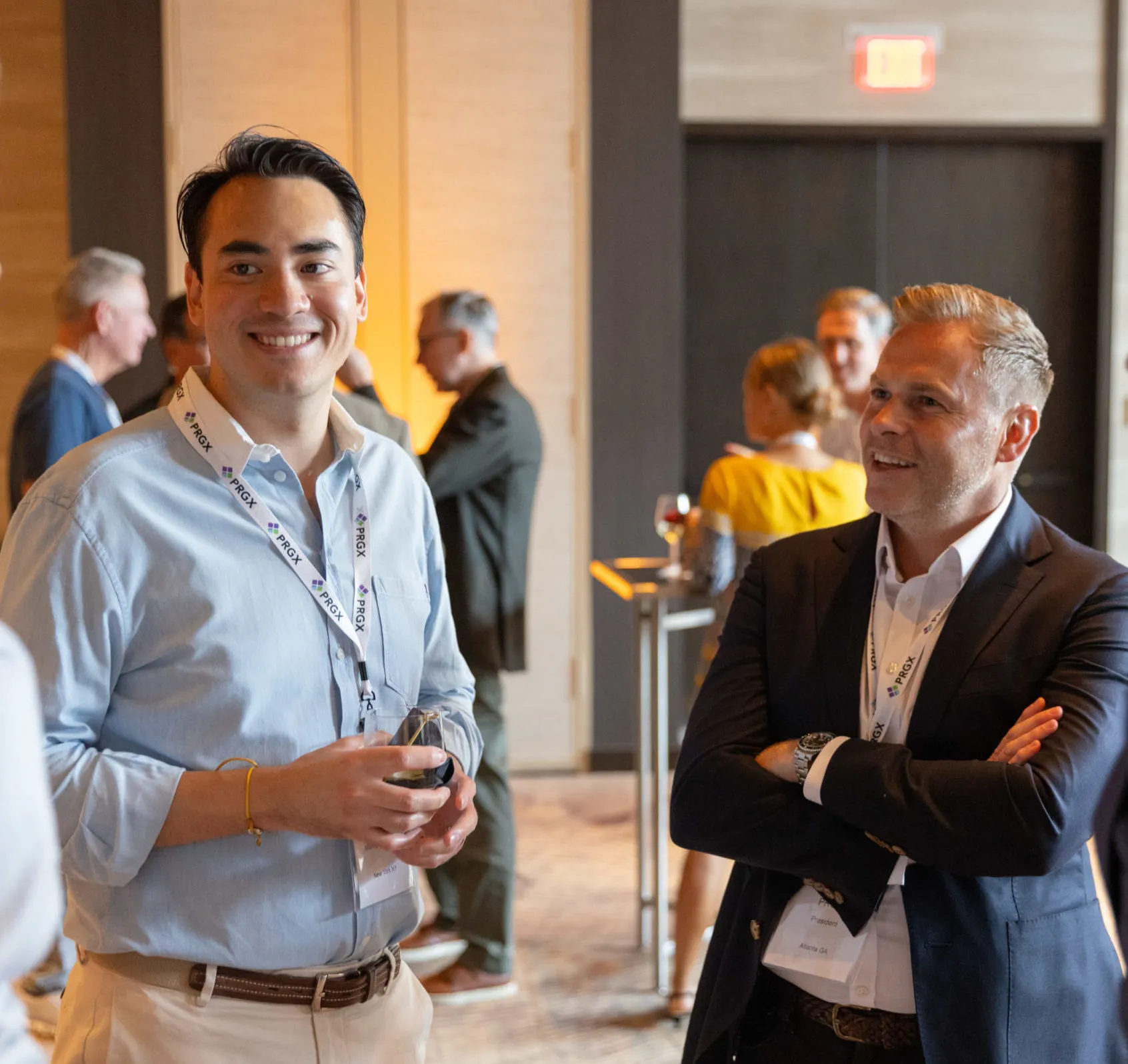 2023 Agenda
Gain insights that will impact your entire organization
Day 1 - Wednesday, August 23
Arrival Event (Choose one)
Porsche Driving Experience*
Sushi-making class*
Luxury Spa*
Welcome reception with food & drinks at Nobu
Subject to change
Day 2 - Thursday, August 24
Registration & Networking Breakfast
PRGXchange Welcome Address & Data Intelligence – The Driving Force for Whole Business Health
Harnessing AI for Business Processes​
Artificial Intelligence is revolutionizing the way we live and work. For Finance & Procurement leaders, this means new ways of making strategic decisions, optimizing procurement processes, enhancing financial performance, and achieving operational excellence. In this session, gain practical insights into how AI is driving automated solutions that unlock insights, streamline workflows, and empower organizations to make data-driven decisions that propel growth and competitiveness.​​
From Disputes to Synergy: Unleashing the Potential of Client-Supplier Collaboration​
Don't miss this dynamic session for a stimulating roundtable discussion featuring top retail and supplier executives, as they share their experiences and insights on invoice management and collaboration. Discover firsthand how these organizations have transformed disputes into synergistic partnerships, and the opportunities that still exist to enhance trust, efficiency, and mutual success.
Leaders Lead with Data: S2P's Impact on Business Health and Performance
Gain valuable insights from leaders as they discuss the significance of not just possessing S2P data, but also unleashing its potential to drive transformative insights that strengthen and enhance the overall health of the organization. Discover how leveraging these insights can empower leaders to make informed decisions, optimize performance across departments, and foster a culture of data-driven excellence throughout the entire organization, setting the stage for sustainable success.
Contract Compliance: Case Study Showcase
During this panel session, PRGX clients will highlight best practices and lessons learned to ensure successful contract adherence, minimize risks and deliver savings. Join us for an engaging discussion as we explore some audit examples that demonstrate the importance of contract compliance, the challenges faced by organizations, and effective strategies to enhance overall contract compliance performance.
Economic & Labor Market Update – What to Expect in Late 2023 and Beyond
While some business leaders are hampered by uncertainty due to recession fears and aggressive interest rate policy decisions by the Fed, others are thriving, empowered by analytical insights that let them see around the corner and proactively strategize for the future. This presentation will deliver practical and actionable advice designed to help decision makers plan for future economic conditions and continuously improve their company's talent strategy.
Attendees will walk away from the session with the following insights:
Time-sensitive economic events of public concern such as inflation, interest rates, labor market conditions, consumer spending, business investment and industrial activity
Practical and actionable advice on how businesses can thrive in an increasingly complex labor market, including tactical strategies to improve talent-oriented initiatives
Tools that company leadership can use to become better data-driven decision makers in running their businesses
Transition to Coffee & Cocktails
Dinner and entertainment at the College Football Hall of Fame
Subject to change
Day 3 - Friday, August 25
Breakout Sessions
Margin Optimization: Merchandise Analytics Insights
You need granular supplier profitability intelligence to achieve true clarity for negotiations and growth. In this session, Adam Moore, VP of Analytics, leads an open discussion about how to: help clients be in a stronger position during supplier negotiations, discover margin growth opportunities, and gain visibility into true net cost.
Using Insights to Drive AP Improvement
This session dives into the power of AP analytics to unlock value. Engage in thought-provoking discussions about the potential benefits of spend centralization, strategies for optimizing payment terms from suppliers, and how to unlock opportunity with better payment visibility.
The Future of Benchmarking
PRGX is evaluating a more proactive approach toward sharing industry insights with clients. But we need to hear from you. Help us chart a course for providing robust benchmarking in these interactive sessions where we discuss what data and measurements matter most to you and your organization.
Keynote presentation with Ernie Johnson -"Blackberry Moments"
Ernie Johnson, Jr. is one of sport's most respected and loved personalities, helping audiences break down games and belly laugh for decades.
In addition to his professional accolades and lifetime achievement awards, Ernie has earned honors recognizing his incredible actions off-camera, including the first-ever John Wooden Keys to Life Award and a Musial Award, both of which salute characteristics such as integrity, faith, and good sportsmanship. In 2023 he was awarded the Vince Lombardi Cancer Foundation's "Award of Excellence."
Maybe more impressive than his professional fame and recognition is Ernie's innate ability to connect with people on a human level. His willingness to discuss topics such as the adoption of his and his wife Cheryl's children, including their special needs son Michael; the death of his father and best friend, iconic sportscaster and pitcher Ernie Johnson; and his own battle with non-Hodgkin's lymphoma and prostate cancer has endeared him and given hope to millions.
Departures Begin & Boxed Lunch
Join us at the PGA Tour Championship at East Lake
Subject to change
* * Limited availability for each option. Priority will be given based on order of registration.
Conference Fee
Early-bird conference fee is $499 if registered by August 1st
The conference fee increases to $599 after August 1st
Invitees are welcome to bring a non-conference attending guest at a modest additional cost of $150
Non-conference attending companions are welcome to participate in optional activities and meals
For approved speakers, the conference fee is waived. If you're interested in speaking, please email prgxchange@prgx.com
Driving Strategy.
Finance, Procurement and Shared Services are the beating heart of organizations, with the unique ability to see the big picture across departments and the critical details within the supply chain. Because these functions drive key strategic decisions that have a broad impact across the company, S2P leaders must have the data intelligence to optimize processes, relationships and margins.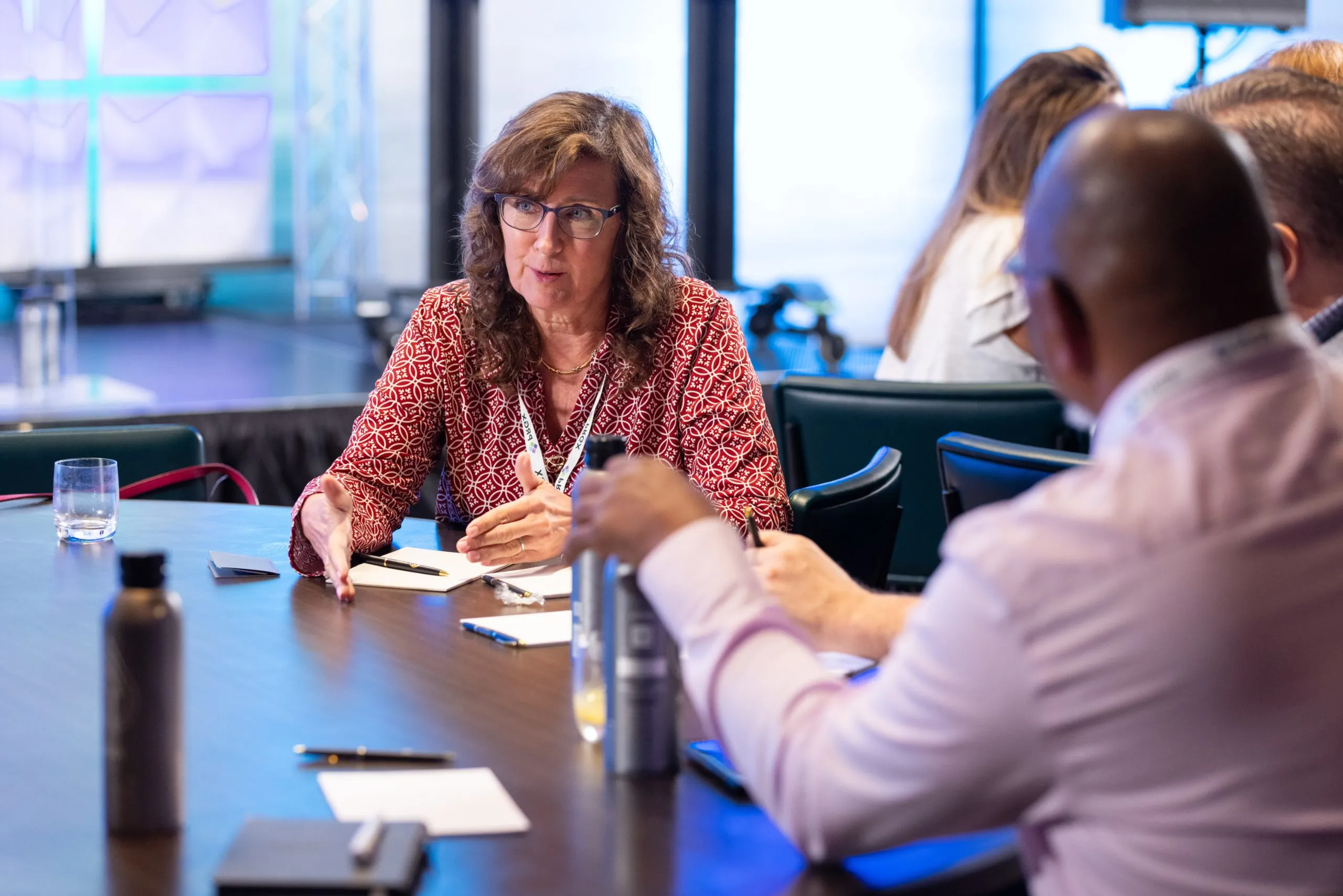 Creating Value.
PRGXchange™ brings together S2P leaders from across industries to inspire exciting new ideas and solutions to their most pressing challenges across finance, procurement, and supply chain management. In addition to best-practice guidance from your peers, the event offers new ways to identify actionable insights in your data that improve the health of the entire company.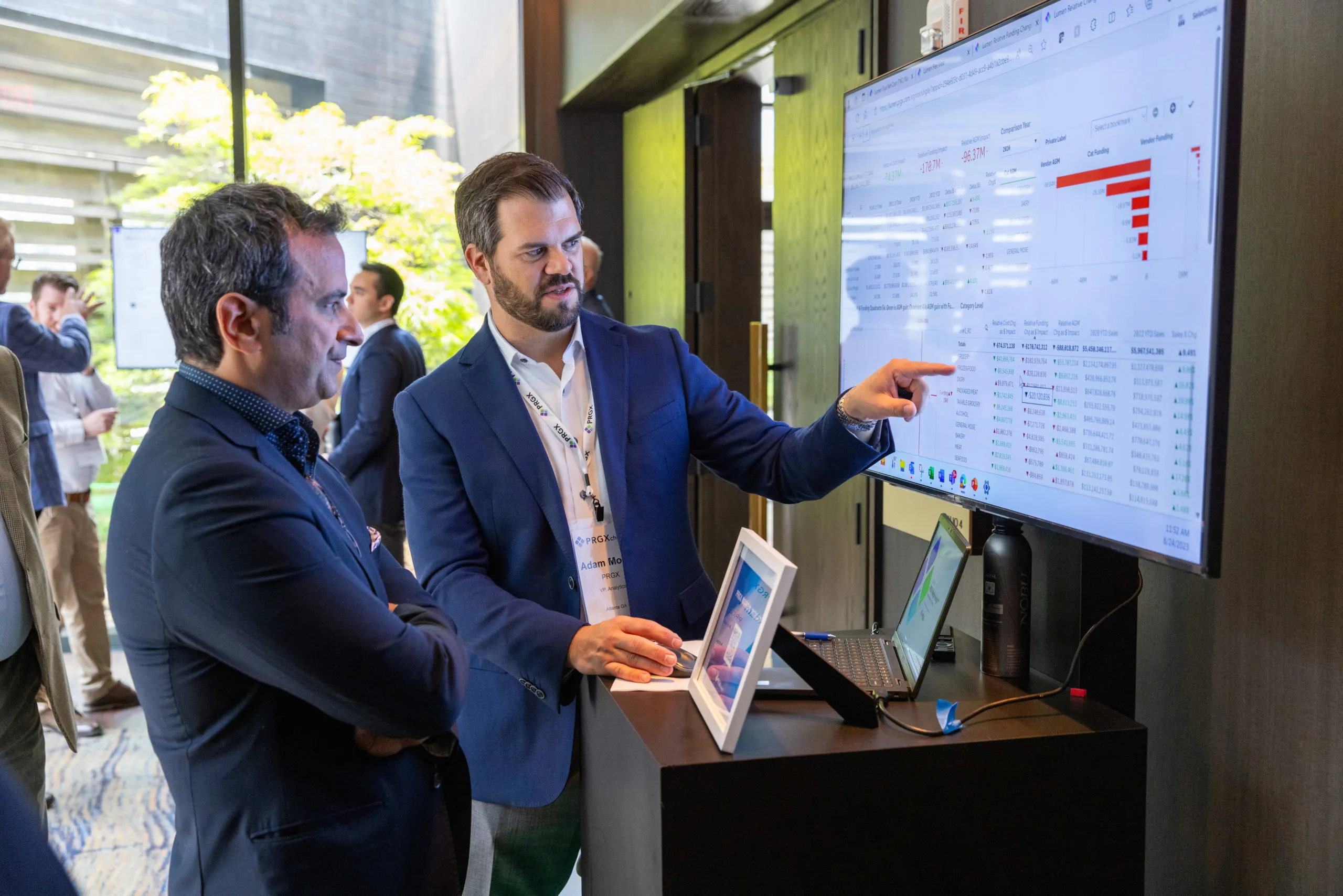 Register your Interest for PRGXchange™ 2024
Complete this form to register your interest. Our team will respond quickly to answer questions, share event details and help you sign you up to attend the premier conference for S2P leaders in 2024.