Each year at PRGXchange™, industry leaders share insights, engage in robust discussions, and explore a vision for the future of S2P, analytics and business intelligence.
Join us in 2024!
Get Ready to Experience an Elevated S2P Conference!
PRGXchange™ is the premier conference for leaders in finance, procurement, shared services and merchandising.
Conference registration includes:
A welcome reception
Networking opportunities with fellow S2P leaders from global brands
Cocktails, off-site dinner and entertainment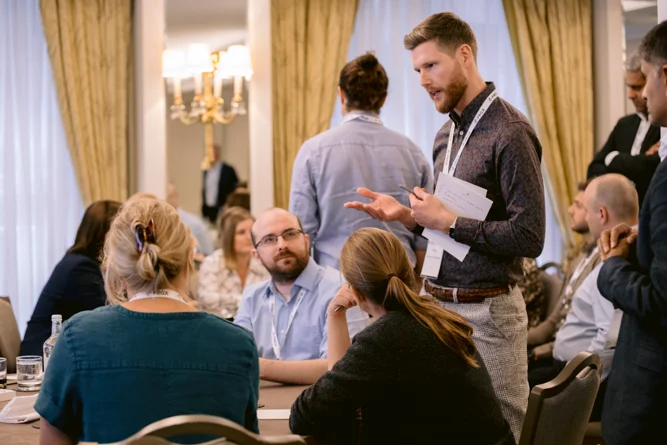 2023 Agenda
Gain insights that will impact your entire organisation
Day 1 - Monday, 11 September
Arrival Event (choose one)
City Tour*
Bourbon Tasting*
Welcome reception at JW Marriott Grosvenor House
Subject to change
* Limited availability for each option. Priority will be given based on order of registration.
Day 2 - Tuesday, 12 September
Welcome Address​
Data Intelligence: The Driving Force for Whole Business Health
Harnessing AI for Business Processes​
Artificial Intelligence is revolutionizing the way we live and work. For S2P leaders, this means new ways of making strategic decisions, optimizing procurement processes, enhancing financial performance, and achieving operational excellence. In this session, gain practical insights into how AI is driving automated solutions that unlock insights, streamline workflows, and empower organizations to make data-driven decisions that propel growth and competitiveness.​
Building Best-In-Class Procurement Functions to Enable S2P Excellence
Finance and procurement sit in one of the most strategically valuable positions within an organisation. Discover the insights gained from Procurement leaders, as they share their perspectives on building best-in-class procurement functions actively driving the change agenda within their organisations. Hear how they see technology advancements in big data and AI influencing the S2P eco-system, the continuing importance of people and relationships – internal and external – as we delve into key insights and actionable strategies that will drive your organisation towards excellence in strategic sourcing, procurement, and beyond.
From Inquiries to Synergy: Unleashing the Potential of Client-Supplier Collaboration
Don't miss this dynamic session for a stimulating roundtable discussion featuring top retail and supplier executives, as they share their experiences and insights on invoice management and collaboration. Discover firsthand how these organizations have transformed invoice inquiries into synergistic partnerships, and the opportunities that still exist to enhance trust, efficiency, and mutual success.
Networking Lunch
Solution Stations
Recovery Audit
Margin Insight
Spend & Payment Analytics
Supplier Connect
Infosys
A New Era for Benchmarking
PRGX is evaluating a more proactive approach toward sharing industry insights with clients. But we need to hear from you. Help us chart a course for providing robust benchmarking in this interactive session where we discuss what data and measurements matter most to you and your organization.
Keynote Speaker - Rasmus Ankersen
Contract Compliance: Case Study Showcase
PRGX will highlight best practices and lessons learned to ensure successful contract adherence, minimise risks and deliver savings. Join us for an engaging discussion as we explore some audit examples that demonstrate the importance of contract compliance, the challenges faced by organizations, and effective strategies to enhance overall contract compliance performance.
Cocktails & Coffee
Solution Stations
AP Audit
Margin Insight
Spend & Payment Analytics
Supplier Connect
Subject to change
Conference Fee
Complimentary day delegate pass
Register and pay by September 1st: £399
The conference fee increases to £499 after September 1st
Invitees are welcome to bring a guest at a modest additional cost of £100
Non-conference attending companions are welcome to participate in optional activities and meals
For approved speakers, the conference fee is waived. If you're interested in speaking, please email prgxchange@prgx.com
Driving Strategy.
Finance, Procurement and Shared Services are the beating heart of organisations, with the unique ability to see the big picture across departments and the critical details within the supply chain. Because these functions drive key strategic decisions that have a broad impact across the company, S2P leaders must have the data intelligence to optimise processes, relationships and margins.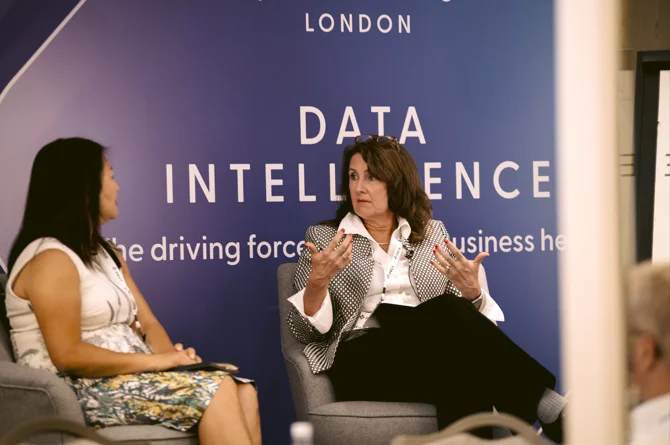 Creating Value.
PRGXchange™ brings together S2P leaders from across industries to inspire exciting new ideas and solutions to their most pressing challenges across finance, procurement, and supply chain management. In addition to best-practice guidance from your peers, the event offers new ways to identify actionable insights in your data that improve the health of the entire company.
Register your Interest for PRGXchange™ 2024
Complete this form to register your interest. Our team will respond quickly to answer questions, share event details and help you sign you up to attend the premier conference for S2P leaders in 2024.