WE ARE PROUD TO PARTNER WITH 75% OF THE GLOBAL 2000 INCLUDING
WE ALSO WORK WITH KEY INDUSTRY LEADERS
Realizing the value in your data
S2P analytics deliver key insights
Harness your source-to-pay data's full potential to unlock savings, efficiencies, and revenue-driving opportunities that contribute to the overall health of the business.
Achieve healthier margins
Recover. Discover. Prevent.
Empower your finance, merchandising and procurement teams to expand their impact with profit recovery and contract compliance solutions mastered by experience and accelerated by technology.
Recover more profit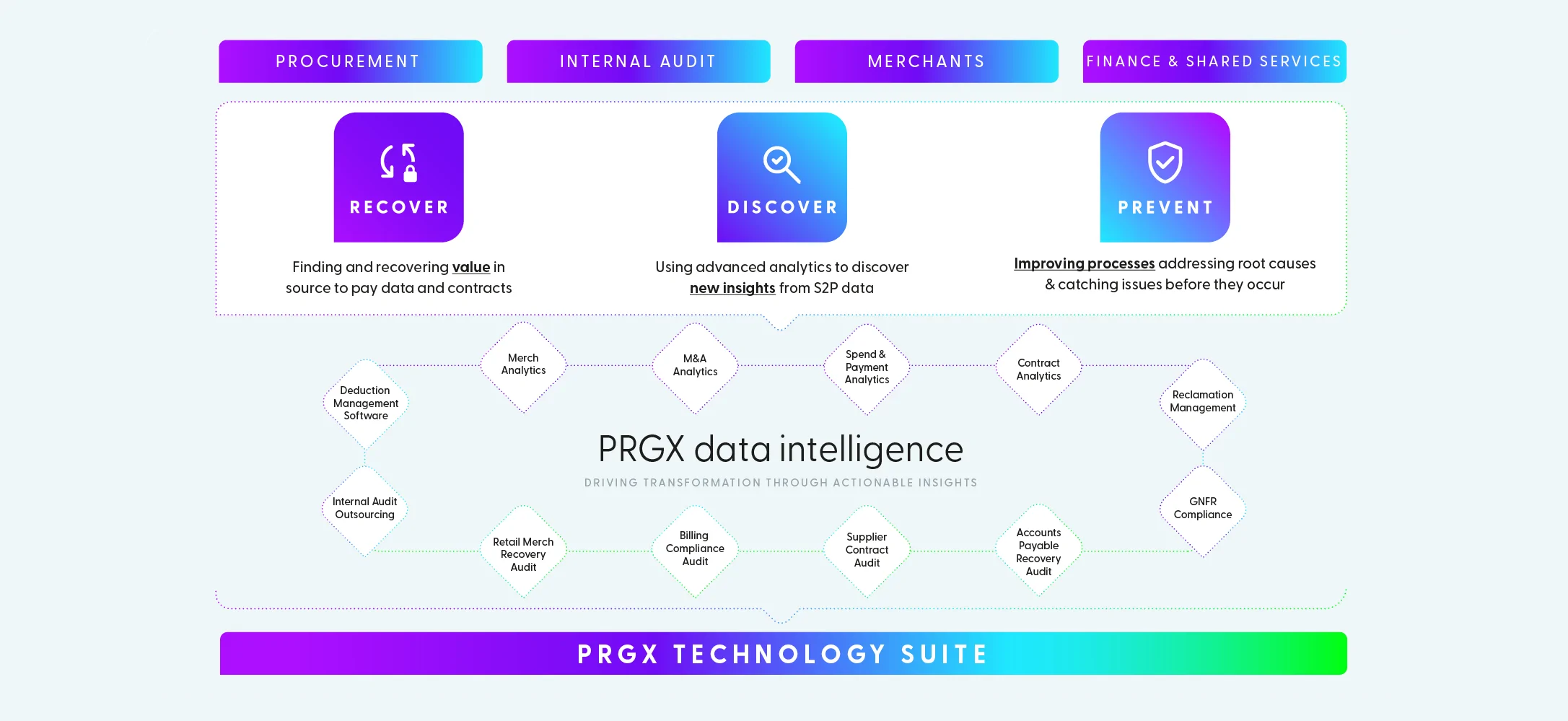 Platforms to grow relationships and margins
Experience the power of supplier collaboration with technology platforms built to nurture valuable partner relationships and increase business transparency.
Start collaborating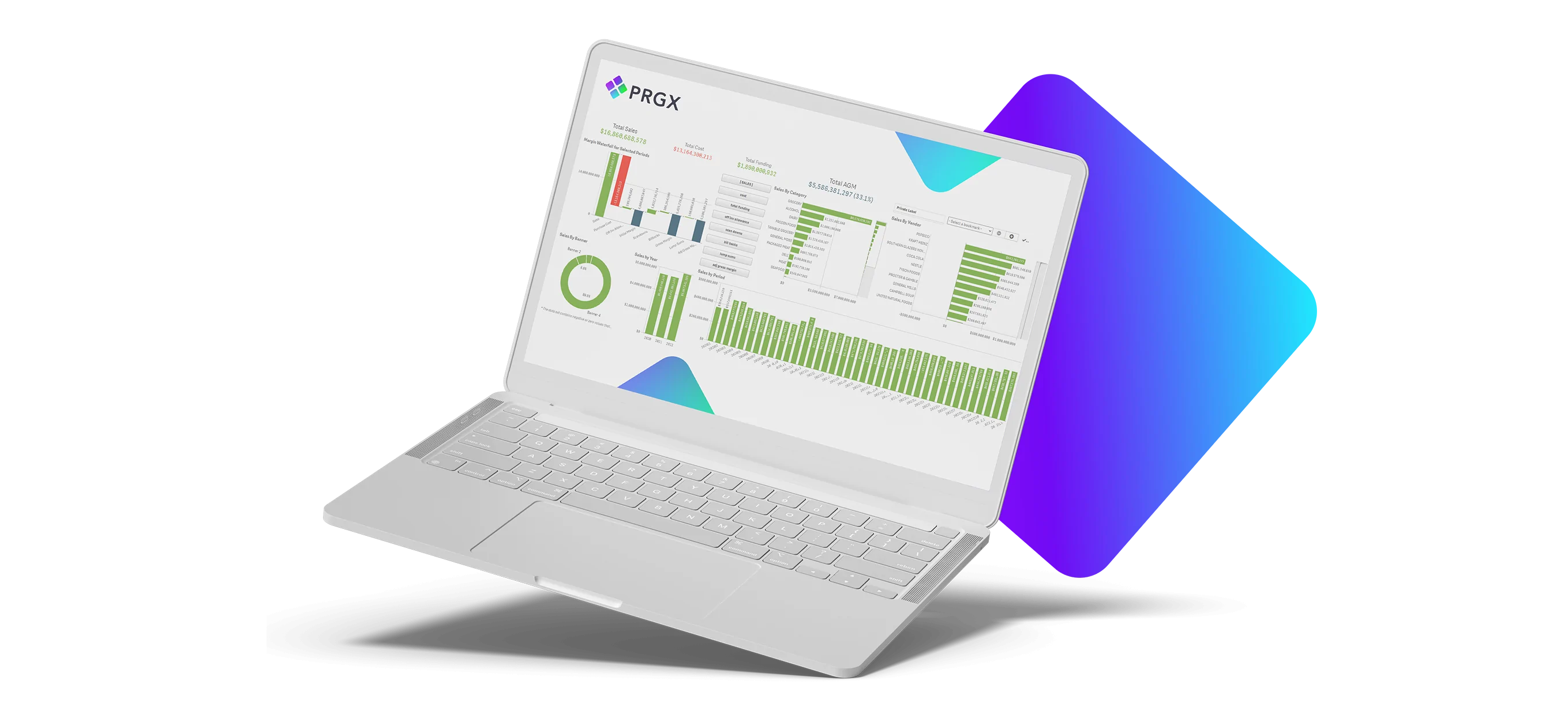 Request a demo
Let's start the conversation about how PRGX can boost your business.
Request demo
Solutions to help businesses thrive
The premier conference for leaders in finance, procurement, shared services and merchandising.
Each year, industry leaders share insights, engage in robust discussions, and explore a vision for the future of S2P, analytics and business intelligence. Be sure to register your interest for 2024 and be the first in the know!
Learn more
PRGXchange™ North America
PRGXchange™ United Kingdom